Make your incredible ideas a reality and streamline business processes.
Have an amazing idea for the next best app? No idea how to make it come to life? We can help. 
Our developers have a combined over 20 years of experience in web-based and app-based development. We've kept up with the latest mobile & web technologies in order to offer our services for a broad range of business and user-oriented systems. Our designers are constantly researching the latest trends and styles in order to keep your app looking modern and beautiful. 
From start to finish, our 5-step process ensures we realize the full potential of your mobile app without glossing over any of the important details. We take pride in our work and will only be satisfied when we know everything is working correctly and exactly how you imagined it. 
This could be your app sooner than you know it. Our team works with you to efficiently and affordably create the app of your dreams. Don't sit on your idea before someone else gets to it first. Contact us today and together we can change the future.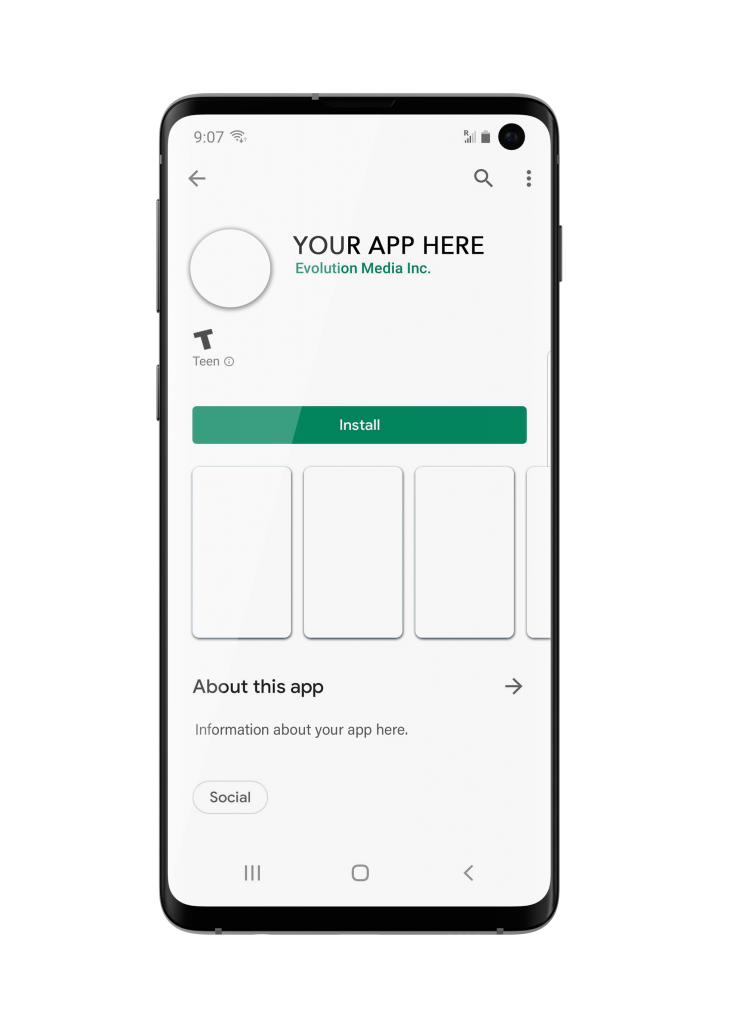 Get your app on both Google Play and the Apple App Store! 


Would you like to streamline your business processes? Cut costs on overhead and stressful workloads? Give your employees a raise while still earning more profits for your business? Business software can easily transform the daily tasks of your business so you can focus solely on your customer needs in a stress-free environment. 
These are just a few examples of the many things we can do to help your business focus on growth. Have an idea in mind? Fill out the form below for a free quote on what it will take to make it happen!
Please fill out this form to receive a free quote for your project.
We value your privacy. We will use the information you have provided to provide you with a response. We will not sell or divulge your information to any other party. If you have questions about any of this, please direct them to: info@evolutionmedia.ca